Latest Classifieds in Mobility Related / Walkers / Scooters / Wheel Chairs
Between CR466 & CR466A $1,100.00
NEW Golden BuzzAround with 4 wheels!  Comes with front basket and oxygen tank holder on back.  Never used.  Call Dan
Between CR466 & CR466A $15.00
Medium knee sleeve. Fits 13.2 t0 14.5 ". Call 2074681557.
Between CR466 & CR466A $800.00
LIKE NEW HARMAR MOBILITY SCOOTER TRANSPORTER FOR VEHICLE  LIKE NEW CONDITION USED ONLY 3 TIMES NEW THESE ARE OVER $2,000.00.
South of CR466A $85.00
Hardly used Knee Walker. The original cost was $145. First $85. takes it.  Replaces crutches. first
Between CR466 & CR466A $100.00
New Knee Scooter bought from Amazon for $120 the wife had foot surgery but could not use it. Still in
North of CR466 Price varies
The product speaks for itself. Brand New! SERIOUS INQUIRIES ONLY!
Between CR466 & CR466A Price varies
Wanted: a mobility scooter that can transport a person who weighs 450 lbs.  (The type similar to the photograph of
South of CR466A $95.00
Motorcycle, Wheelchair, Scooter, bike etc.  This is a 5 foot aluminum folding ramp, folds easy carry handle, great for car,van,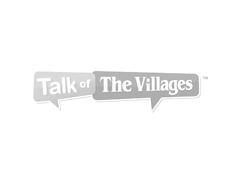 North of CR466 $35.00
Prairie View Folding Ramp. Three Feet long, 30 inches wide. Lightweight, Easy-to-Handle and Set Up Folds In Half, Carries Like