Latest Classifieds
North of CR466 $1,500.00
Size 7.5 with oval faceted medium blue sapphire and 14 round brilliant cut diamond accent stones.  Diamonds are set around
South of CR466A $150.00
Coffee table measures 32 x 46.  Is in excellent condition, only 3 yrs old.  Also have 2 matching end tables
North of CR466 $3.00
Gently used golf balls, cleaned sorted and eager for next round.  Most brands available. Flexible pricing.  Mix or match. Call 750-4302.
North of CR466 $40.00
Brand new in box. Bought two by mistake. Remove wallpaper, and much more! this powerful steamer can be used in
South of CR466A $100.00
8FT. ROUND WOOL/SILK AREA RUG PAID $700.00 MUST SELL NEW CONDITION [COLOR] SPRUCE ABOUT 1/2IN. THICK BEAUTIFUL  RUG EXCELLENT BUY
South of CR466A $150.00
Dark wood coffee table in excellent condition.  Also have 2 matching end tables and an TV stand available to match.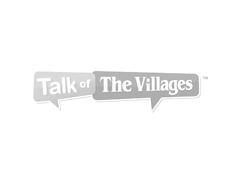 Between CR466 & CR466A $3,900.00
10 inch wheels.  Battery and Starter 1 year old. High Speed, new paint, new sunbrella, new LED headlight and new
North of CR466 $10.00
I have 3 NEW, unopened YardGard Alarms. Extras from building a pool, super loud. $27 at Amazon, $30 at Walmart.
North of CR466 $25.00
Craftsman 1 1/2 HP router. Includes carrying case and owner's manual. Excellent condition. $25. Call 352-452-0742